Ranch-Style Living in Long Valley / Washington Township
Greener Pastures!
Ever thought of leaving the hustle and bustle of city life for the greener pastures of a ranch or farm? This beautiful 30 acres property is situated only 50 miles west of Manhattan. It offers an updated 5 bedrooms and 2.1 bathrooms main Colonial house, two animal barns with hay storage, one pole barn, and one cabana which can be used as a gift shop or retail store.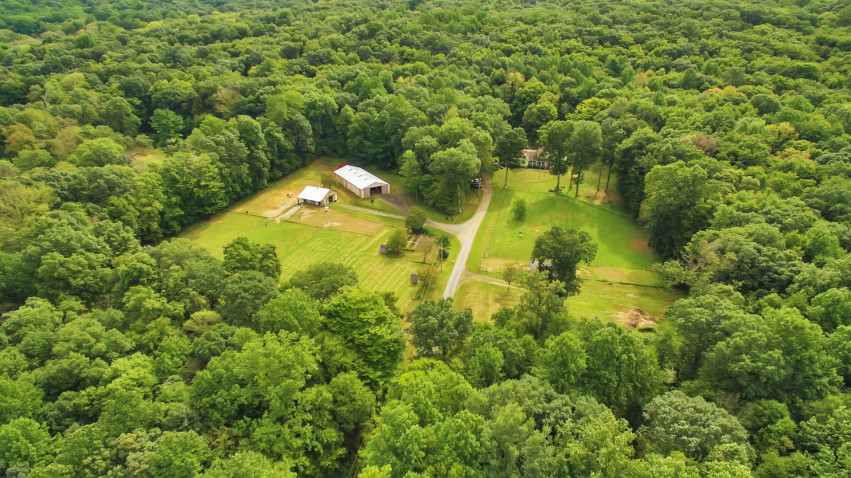 Watch the 2 Mins Video Tour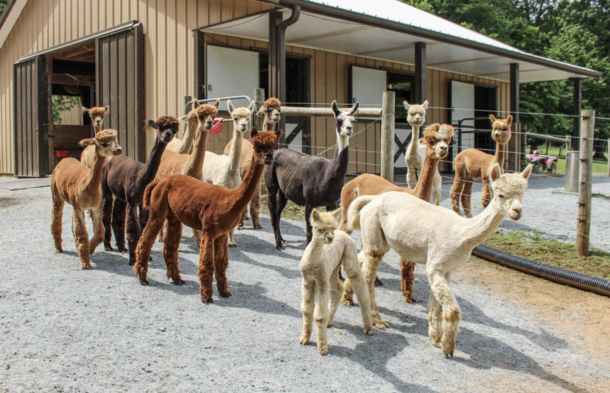 Currently an Alpaca farm
Currently being used as an alpaca farm, you could join the booming alpaca industry!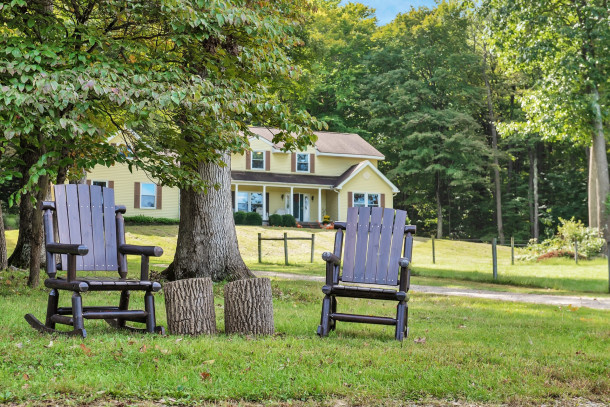 There are unlimited options for use!
.. Or you could dedicate the property to recreation (fishing & hunting), an agriculture farm, events (weddings, corporate or yoga retreats), or a ranch (optional Alpaca foundational herd available). *The Highland Airs Alpaca ranch currently has 86 five star ratings on Trip Advisor!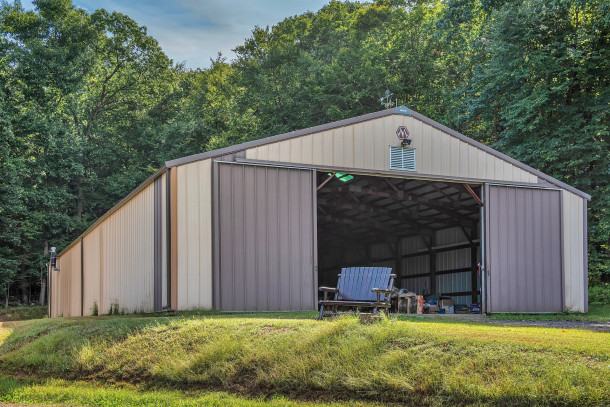 4,000 SqFt Pole Barn
The 4,000 SqFt pole barn could also be ideal for a car collector and could be useful as storage or year round workshop, as it has electricity.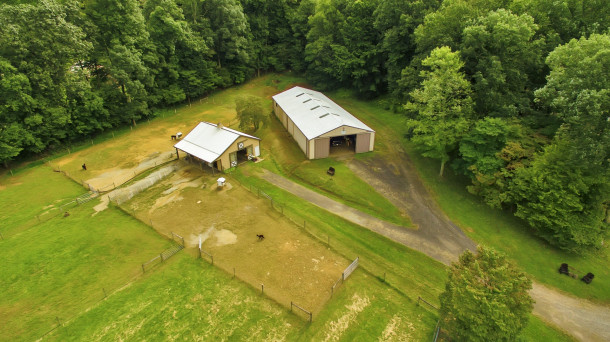 Woodland/Farmland Assessed
= Low Taxes
The property is woodlands and farmland assessed, contributing to the very low annual property taxes. The property backs onto 3,000 acres of NJ park land, adding to the beautiful landscape and views.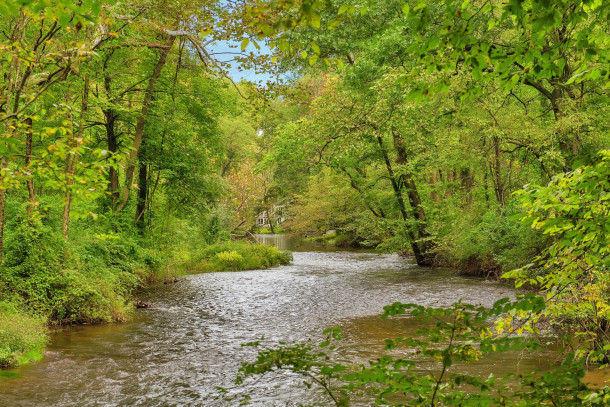 200 Yard River Frontage
The 30 acres property includes 200 yards of frontage along the Musconetcong River which is known for its great trout fishing!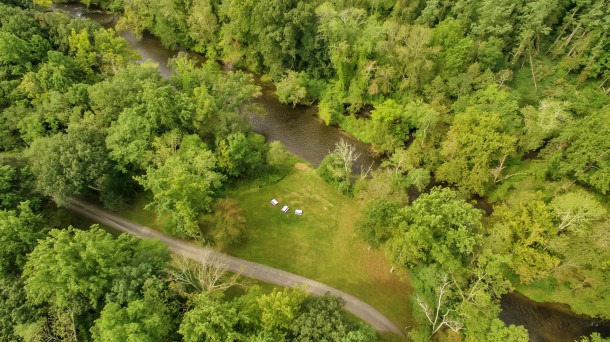 Nature Paths Galore
The grounds are laced with walking and rider-friendly paths that lead through the woods and to the river. The property can can be great for hunting (deer, ducks, etc...) .
Main House
The main house was built in 1979 and has been updated over the years. It captures breathtaking sunrise/sunset views from all vantage points and is surrounded by beautiful lawns and further out, by pastures and woodlands.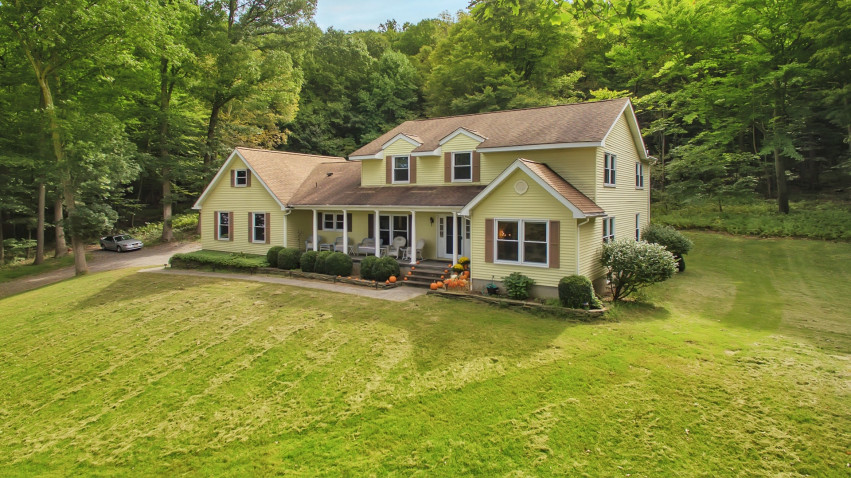 First Floor of Main House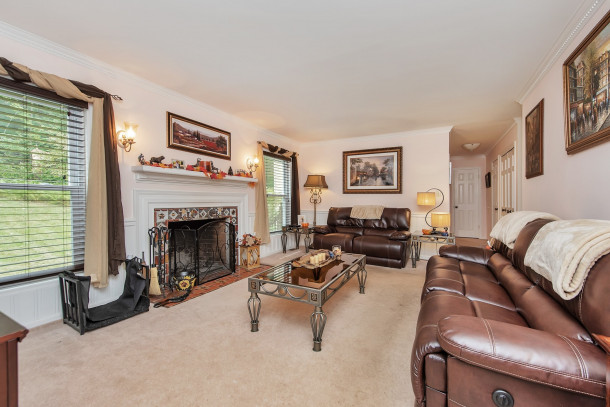 Family Room
Large family room with wood-burning fireplace. There is also a formal dining room and separate formal living room, as well as a large foyer and first floor bedroom.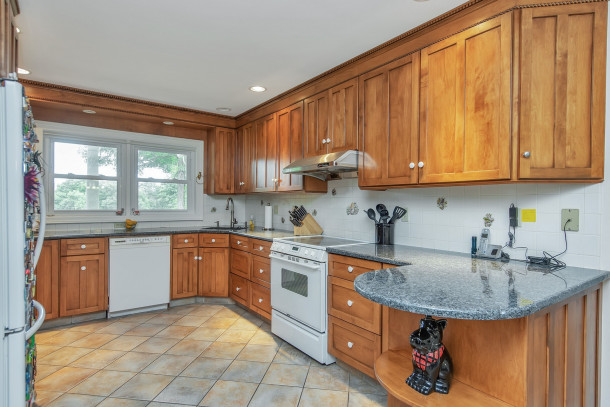 Eat-in-Kitchen w/ Custom Oak Cabinets
Beautiful eat-in-kitchen with custom oak cabinets and large hallway pantry/ mudroom. Powder room and laundry are also located on this floor.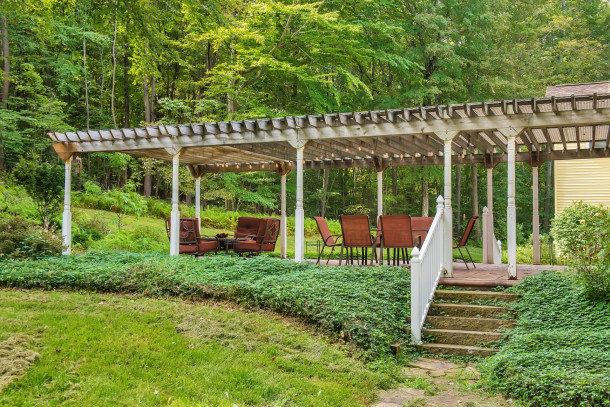 Large Patio w/ Pergala
The large back patio is perfect for summer outdoor dining and entertainment. There is also a fully finished recreation room in the walk-out basement.
Second Floor of Main House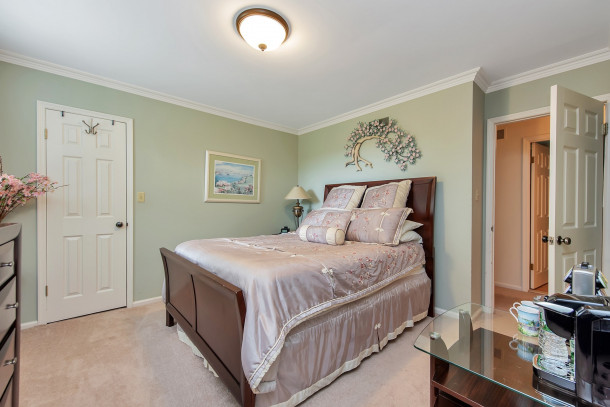 Bedroom (1 of 5)
The second floor offers a large master with ensuite bathroom.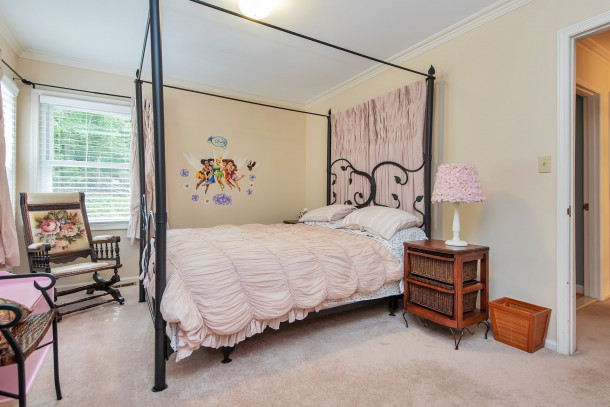 Bedroom (2 of 5)
hree additional bedrooms and a full bath in the hallway.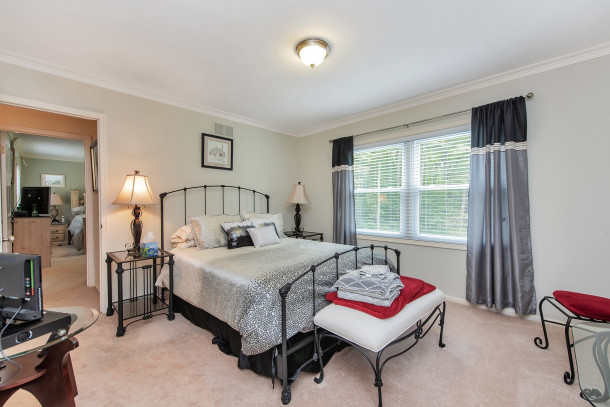 Bedroom (3 of 5)
The large back patio is perfect for summer outdoor dining and entertainment. There is also a fully finished recreation room in the walk-out basement.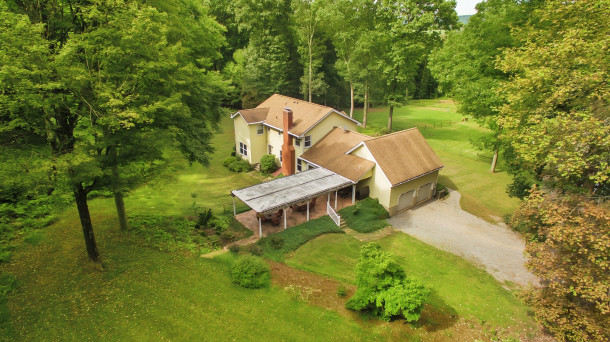 Geothermal Utilities
The property runs on geothermal heating and cooling. This renewable energy results in very modest utilities. The current owners average about $385 a month for the ENTIRE functioning of the main house and farm - including the barns, electric fences and running fans for the animals during the summer months.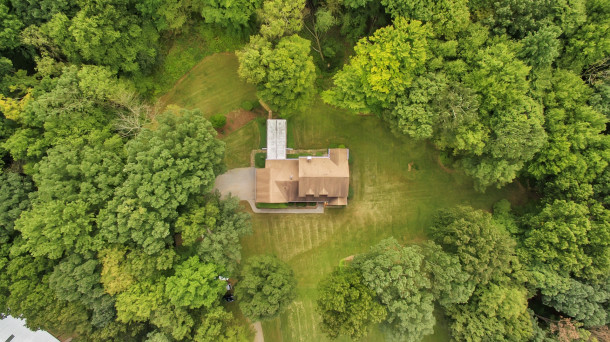 Well Water & 5-BD Septic
The property operates with well water and the septic system is 5-bedroom approved by the township..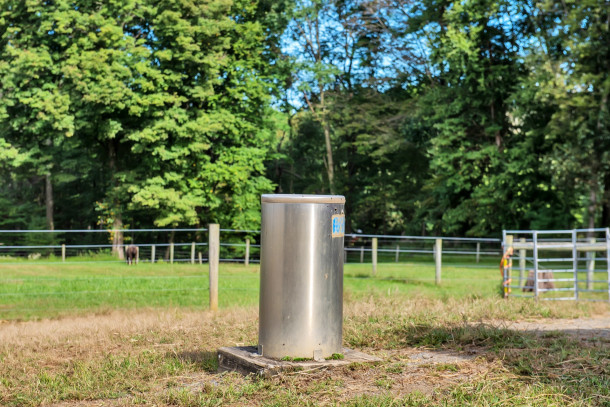 Automatic Livestock Waterers
There are 5 automatic livestock waterers throughout the property which keeps fresh on-demand water warm in winter and cool in summer for the animals.
Female Barn
The "Female" barn has 8-10 animal/ horse stalls with access to fenced pastures and shade. It also has overhead storage for 400+ bales of hay.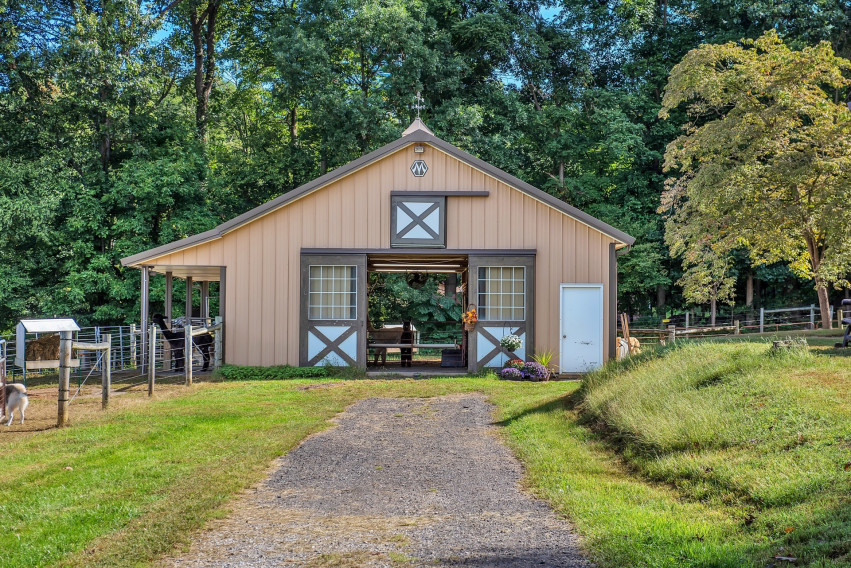 Male Barn
The "Male" Barn has 4 animal/ horse stalls with access to fenced pastures. It has storage for 100+ bales of hay.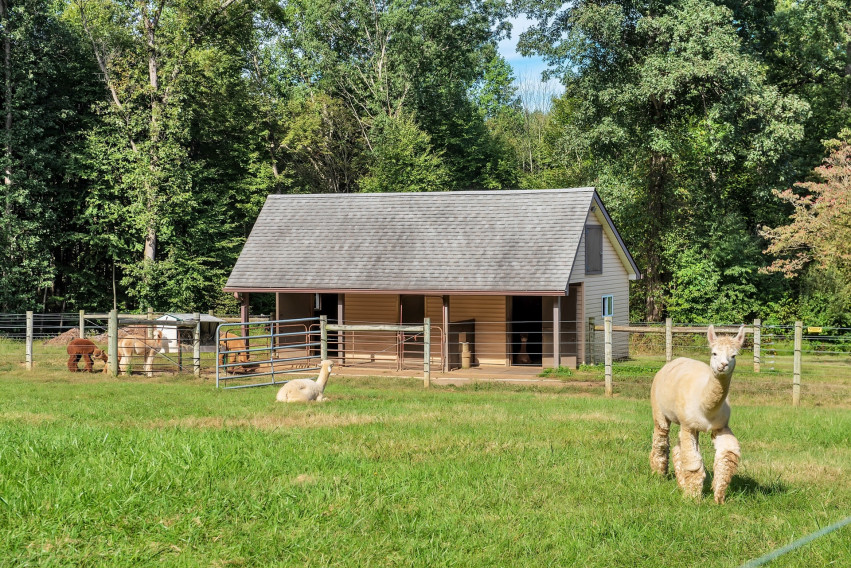 Gift Shop / Retail Cabana
The Cabana/ gift shop can be used for displaying products for retail purposes.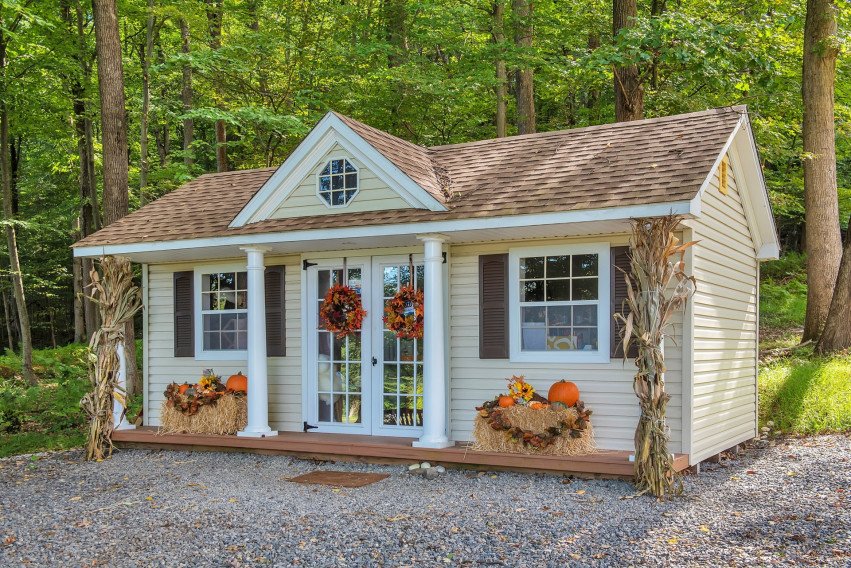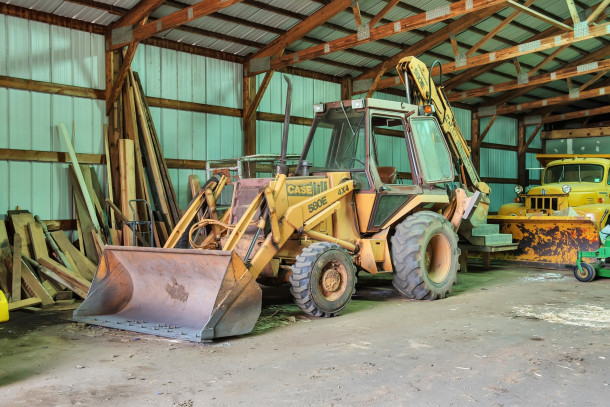 Mechanical Equipment Available
A robust mechanical equipment package is for sale separately. Ask Listing Agent for a complete list of the package.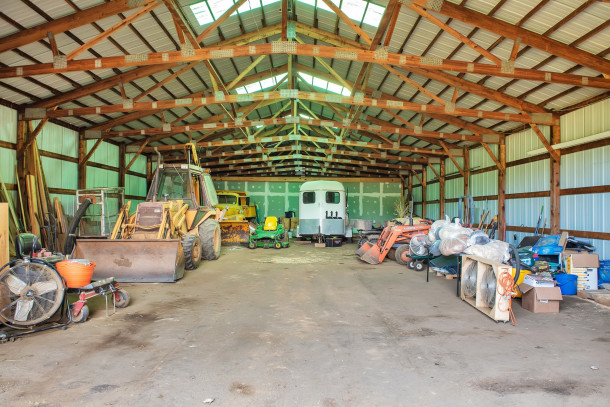 Pole Barn for Equipment storage
A few additional photos of the mechanical equipment package which is for sale. Convenient storage in pole barn.(ie. 4X4, lawn mower, tractor, pick up truck)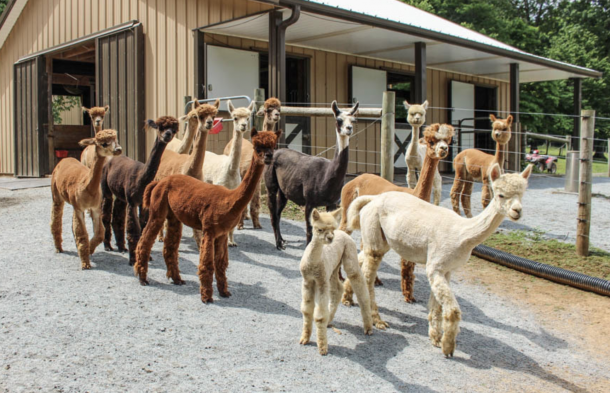 Foundational Herd Available
The current owners are open to selling a Foundational Alpaca herd. This is completely optional and would be a separate transaction. Learn more about how the property is being used currently here.
New York Times Article
To read more about the lifestyle in Long Valley/ Washington Town ship, click here or on the image to the right.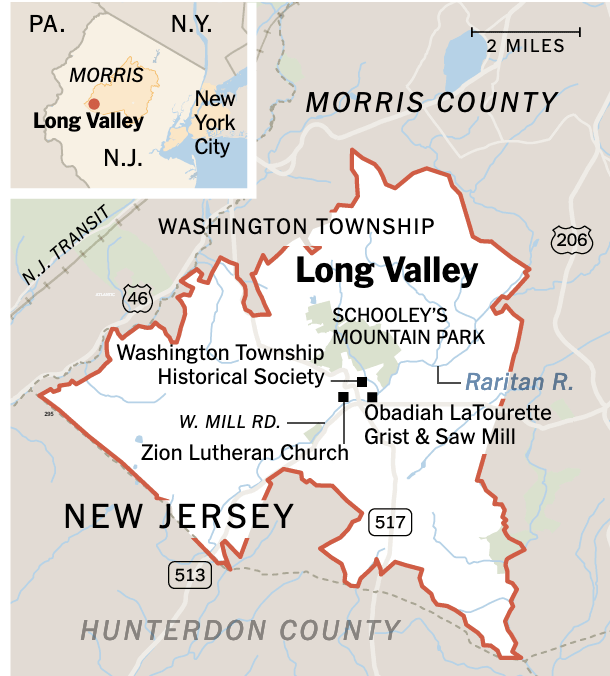 About Washington / Long Valley Township
• Located in the most western part of Morris County
• Settled by German settlers in 1707
• Officially founded in February of 1798
• Long Valley Schools Officially founded in February of 1798
• Schooley Mountain is geographically a majority of township
• Recognized nationally in 1815 for the best water in nation. Native Lenape Indians settled there for the healing properties of the water and the luscious flora.