7 Tried-and-True Sledding Slopes along the Midtown Direct train line
It's another snow day! Once you are done shoveling the snow, pack up the family, grab your toboggan or make-shift sledding vessels and head to one of these fabulous sledding spots where the slopes are full of local snow-lovers!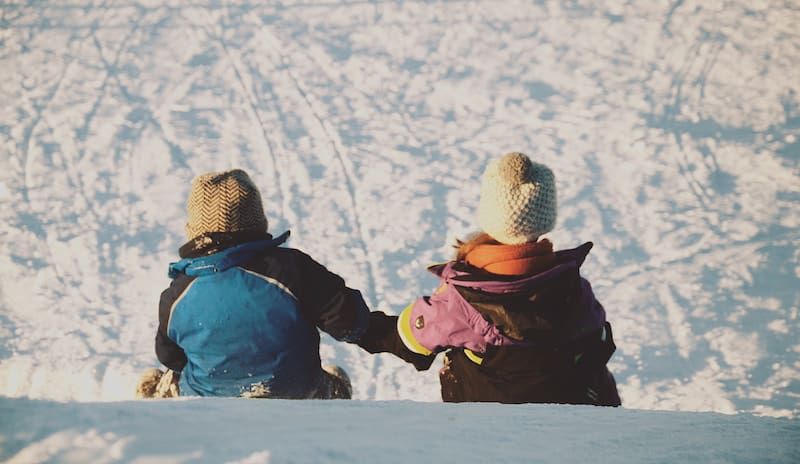 FLOOD'S HILL - South Orange
This is one of New Jersey's most popular sledding spots, and can get pretty crowded. Arrive early! The slope can get icy when it's very cold, so think of wearing a helmet. Be sure to keep a watchful eye on small children as it is a bit steep for the wee ones.
Location: Off of North Ridgewood Rd and Meadow Brook lane, adjacent to Meadowland Park and the Baird Community Center. Parking is along North Ridgewood Road.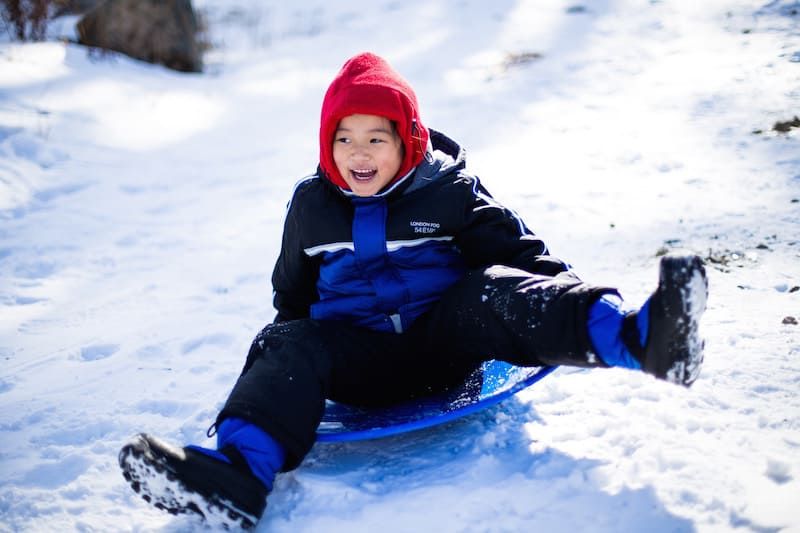 MEMORIAL PARK - Maplewood
This is a wide and traditional slope. There are gentle areas here for the younger ones and steep spots for the more adventurous. You can walk right into town and head over to Palmers or Able Baker for some post fun hot chocolate and treats.
Location: 124 Dunnell Road, Dog Hill amphitheater, right below the train station - between Oakview Avenue and Baker Street. There's two-hour parking all around the park.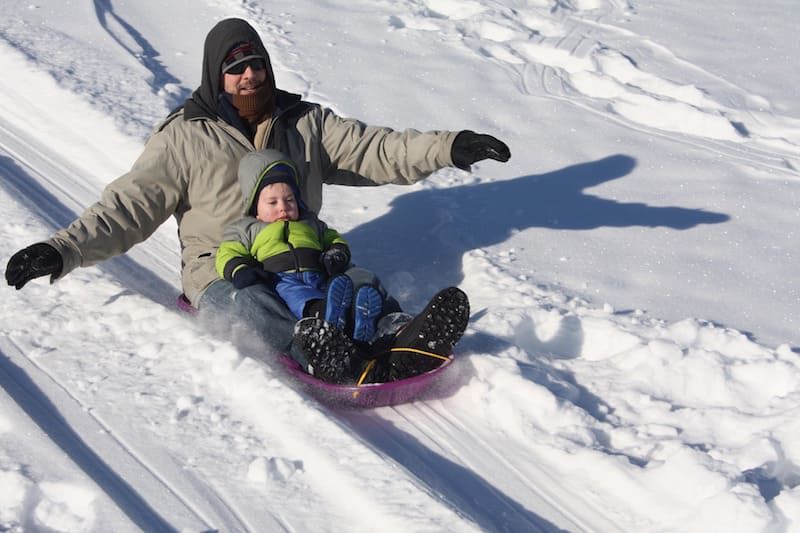 DOGWOOD HILLSIDE, South Mountain Reservation - Millburn/West Orange
This is a pretty wide hill is another popular spot which offers a variety of different slopes for children of all ages. There is a parking area at this hill, but the slope goes down towards the parking area, so be careful not to let your kids come down too fast. It appears that the right side of the mountain is less of an incline than the left side of the mountain.
Location: South Mountain Reservation, Brookside Drive (about 3/4 of a mile from Glen Avenue) in Short Hills. Note: There is no sign near the road indicating this area.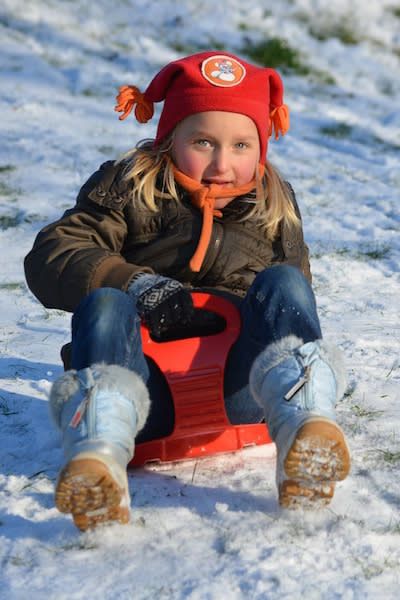 BRIANT PARK - Summit
The hill is wide, long and gradual. It's a fairly good run and also an easy walk up. This is definitely an ideal spot for very young children, but may not be too exciting for older children.
Location: The slope is along Briant Parkway about halfway from Springfield Avenue and Orchard Street (also known as Shunpike Road).
While not on the Midtown Direct Train lines, these two are within easy reach:
MOUNTAINSIDE PARK - Montclair
The slope at the Upper Mountain Avenue park (by the Presby Iris Gardens) is perfect for sledding and a popular spot for the young and young at heart. After a significant snowfall and once the street has been plowed, Upper Mountain Avenue closes between Windsor Place and Mt. Hebron Road to allow for supervised sledding.
Location: The park is off of Upper Mountain Ave., between Mr. Hebron and Laurel Pl.
OAKDALE PICNIC AREA - South Mountain Reservation in West Orange
This is a nice and open slope. The landing area of the sledding is away from the parking lot, which makes it safer. There is a lot of fun to be had at this hill!
Location: Cherry Lane (the extension of Brookside Drive) and Valley View Drive between South Orange Avenue and Northfield Avenue.
HOFFMAN PARK - Union
We've included this spot because, besides sledding, this park's trails provide a great spot for cross-country skiing.
Location: Park at 26 Baptist Church Road.
Caution: These spots get crowded, so prepare to slalom around a few human obstacles! Please be sure to obey all signage and instructions from authorities when on site!
What About FIDO?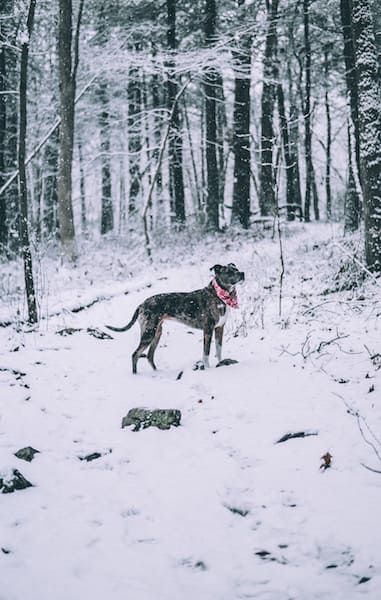 SOUTH MOUNTAIN RESERVATION DOG PARK - Maplewood
This spacious dog park in Maplewood includes separate areas for large and small dogs.
Location: 10 Bear Lane, Off of South Orange Avenue