Adam Kalkin - An Unorthodox Architect
"Architect Adam Kalkin's repurposed shipping container homes are encouraging people to think, quite literally, out of the box!" - CNN
Adam Kalkin is one of architecture's more unorthodox practitioners. But don't pigeonhole him as an architect - he also considers himself an artist and creates art pieces, sculptures and performance art. He draws influences from the worlds of music, literature and the visual arts.
Kalkin has been featured in the NYT, Vogue Magazine, CNN, Dwell, as well as Dianne Keaton's book titled "House", which is a stunning portrayal of inventive designers and rusticated, reimagined, or repurposed spaces across the country.
An English graduate of Vassar College, Kalkin then studied architecture in London. He thrives on the challenge of repurposing traditional objects, and in particular, he "loves the idea of re-using industrial detritus that was created in other places for other reasons."
Kalkin's modern industrial design at 3 Linfield Lane in Califon, NJ. (currently on the market with Sotheby's Int'l Realty - for 3 min video click here) was inspired by stacks of shipping containers piled up in the docks that lined his route from his hometown in Bernardsville, New Jersey to New York City. "Twenty-one thousand containers hit American shores every day of the year, [they] can be shipped to the interior of the country via trains and trucks. They are like Legos and the modules can be assembled in thousands of ways," he explained in an interview with CNN.
Kalkin sought to "up-cycle" these industrial structures and transformed them into thoroughly engaging living spaces. "The cargo containers have an infinite life span when stationary and properly maintained. To me they are like a treasured antique... they may not be inherently valuable, but the history and the storytelling add value," he stated in an interview with CNN, where he discussed his creative vision.
Adam originally envisioned container houses as structures that could be made relatively inexpensively in a prefabricated fashion, and used this project could serve as a "demonstration" of his concept. His vision is explained in a book written by Alistair Gordon titled "Quik Build: Adam Kalkin's ABC of Container Architecture" which showcases 32 of his projects in all their ingenuity. Gordon also discusses Kalkin in this NYT Magazine article, "Adam Kalkin's work explores an enigmatic zone in which art, architecture and mass-market consumerism converge in a quirky way."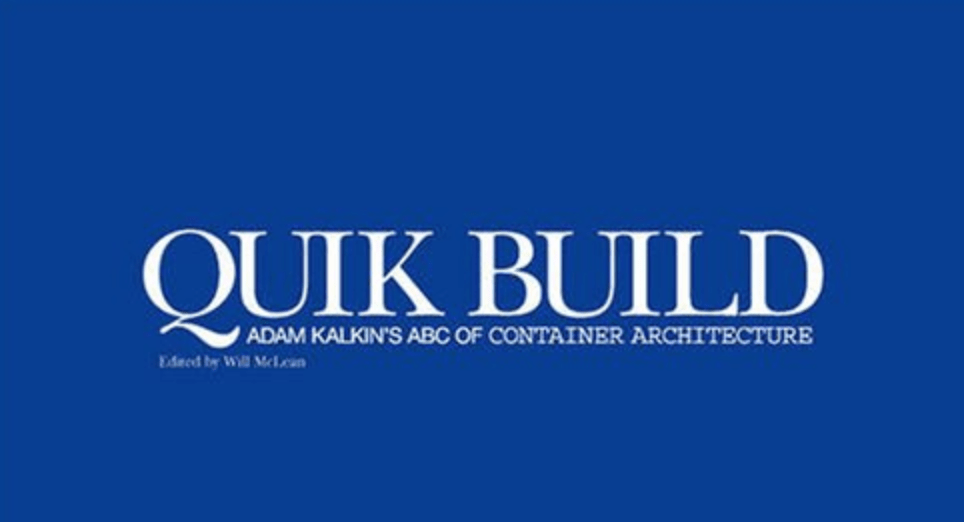 Kalkin built Bunny Lane on his family's property in Bernardsville, N.J., by encasing an 1880s farmhouse in a cavernous prefab aircraft hanger. He designed the Push Button House, a furnished room that unfolds from a container with hydraulic walls. For the Adriance House in northern Maine, Kalkin combined 12 shipping containers inside a larger glass structure.
Photos courtesy of FastCompany.com
The Quick House was the subject of an exhibition titled ''Suburban House Kit,'' at Deitch Projects' Wooster Street Gallery in New York. Read all about the Quick House here. (insert our blog link to property here). This property is currently on the market and awaiting its new owner. Schedule a viewing here.
Kalkin has used shipping containers to design luxurious homes, museum additions, food trucks, concert venues and the list goes on. He says "there is a natural scaleability in this idea of containerization that transfers well to architectural solutions." One of his visions was the use of shipping containers as disaster-relief housing. He proposed using them to create autonomous and self-sustaining villages in response to population problems and natural disaster problems.
"You've got to follow your intuition. It's not a question of seeing with your eyes; it's a question of seeing and feeling with our minds." – Adam Kalkin
RESOURCES / LINKS:
To learn more about The Quick House which is currently on the market, see below:
To read about the lifestyle in Califon, NJ, see below: