The Gosselin Group's
Happy Home Series of 2019-2020
Partnering with Believe. Inspire. Grow.
We are thrilled to be partnering with Tara Gilvar's Believe. Inspire. Grow. organization to offer our new Happy Home Events Series for 2019 and 2010! Our goal with this new series is to provide value by educating our membership on topics related to making and sustaining a "Happy Home" and to create opportunities for the women of B.I.G. to network!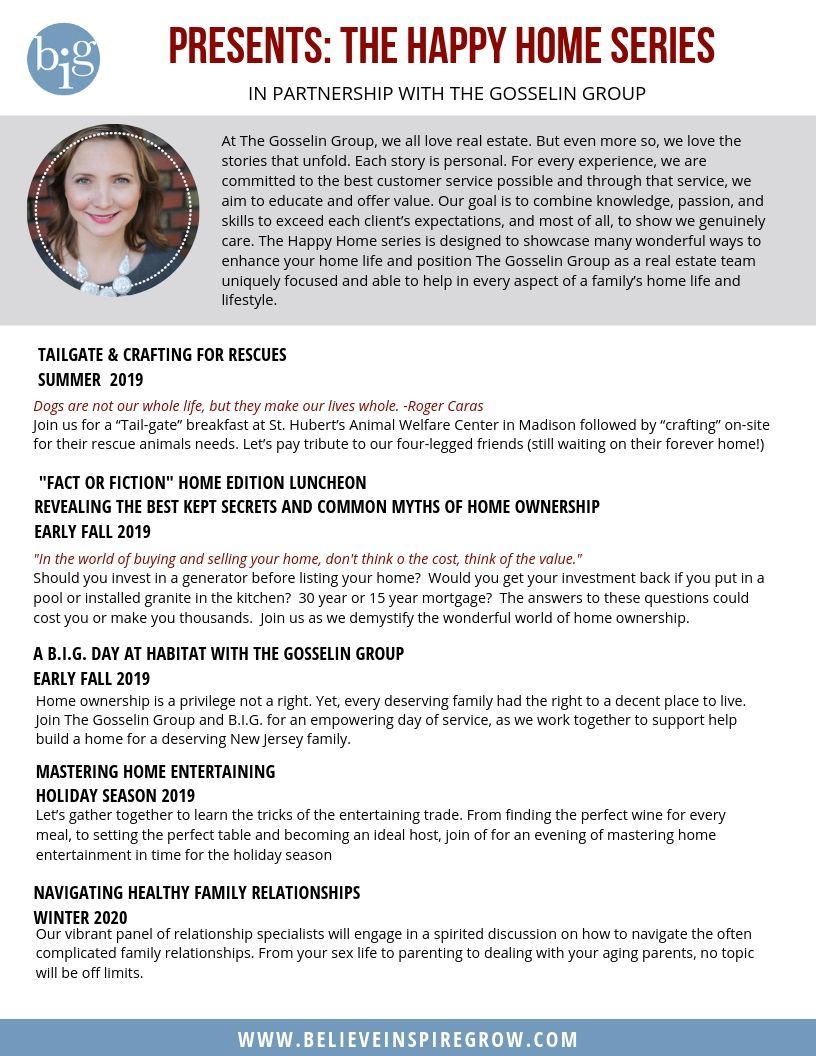 "Smart Homes for Smart Women"
1st Event in The Gosselin Group's
Happy Home Series of 2019-2020
Our Host: Ralph Tarnofsky of PAC
The launch of our series was was graciously hosted by Ralph Tarnofsky, President of Professional Audio Consultants, at his amazing showroom in downtown Millburn. Today's remarkable technology can help us create spectacular and safer environments in our own homes. This event offered the opportunity to learn about and experience the latest technological advances for the home as demonstrated Creston's Joanne Arcenal.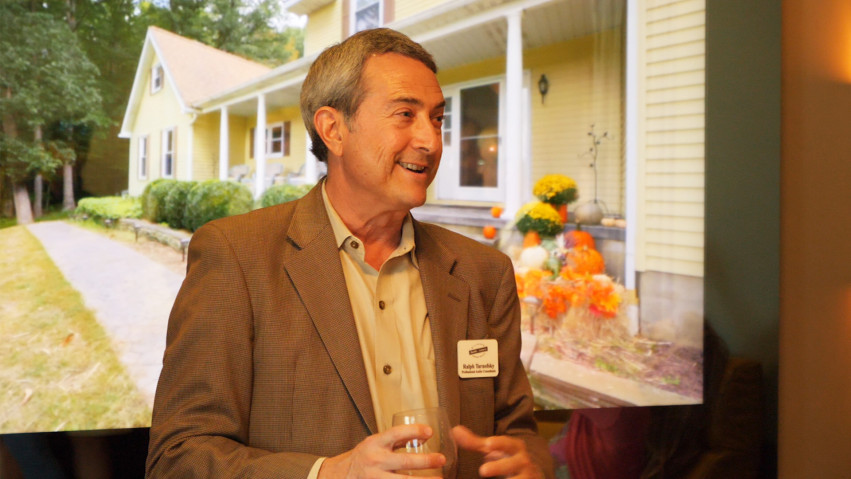 At the Gosselin Group - we do more than help families buy and sell houses. We are truly dedicated to helping our clients create homes where they and their families can be truly happy and thrive. We want to be lifelong advisors – in all aspects of our clients' home life.
So whether it's creating wonderful environments within your home with the amazing sound and audio systems sold at Professional Audio Consultants, recommending a great painting consultant such as The Paint Diva, an interior designer like Virginia Liberato of Restoration Hardware, a kitchen designer like Christopher Peacock or introducing you to XX help you organize your play room like Evelyn Cucchiara of The Toy Tamer or recommending a good insurance agent like Jaina Flynn-Lally to protect all those things… we want to help!
There is nothing that gives me more pleasure in my life than connecting people! Thank you to Tara Gilvar and the Believe Inspire Grow organization for the opportunity to create this series. We hope you still stay tuned for the rest of the series we are planning for you this year!
Thank you to Agron and Driola of La Pergola in Millburn for providing the delicious food!