Historic Sale in Maplewood!
This is the Story of the Highest Recorded Sale in Maplewood - East of Valley Rd.
Creating a Plan
In the Fall of 2018, my clients decided they wanted to downsize. They had been referred to me through a mutual friend. They decided they would like to be out of the house before the holidays to start the new year fresh in their new home, BUT there was one big thing they needed to do first: renovate their kitchen in the next 30 days.
We came up with a plan. As the contractor's crew worked tirelessly around the clock to gut and renovate their kitchen, they worked quickly to get the house ready and I went to work on creating the marketing plan.
As soon as the kitchen was done (on time!), we quickly scheduled my professional photographer to come take photos and produce a high quality video… and the results were AMAZING! See for yourself how beautifully he captured this renovated home: (photos & video below)
High Octane Marketing Results
We cast a wide marketing net - that's our specialty. Our unique formula of a coming soon campaign, professional photos and video, our outreach to realtors throughout NJ and NYC, our facebook ad campaigns, our social media outreach on all the major platforms, our leveraging the Sotheby's International Realty media partners, our catered broker open house, our wine and cheese reception and our public open houses ... these targeted efforts brought us RESULTS!
Within the first couple of days, we were #1 in its category on Zillow: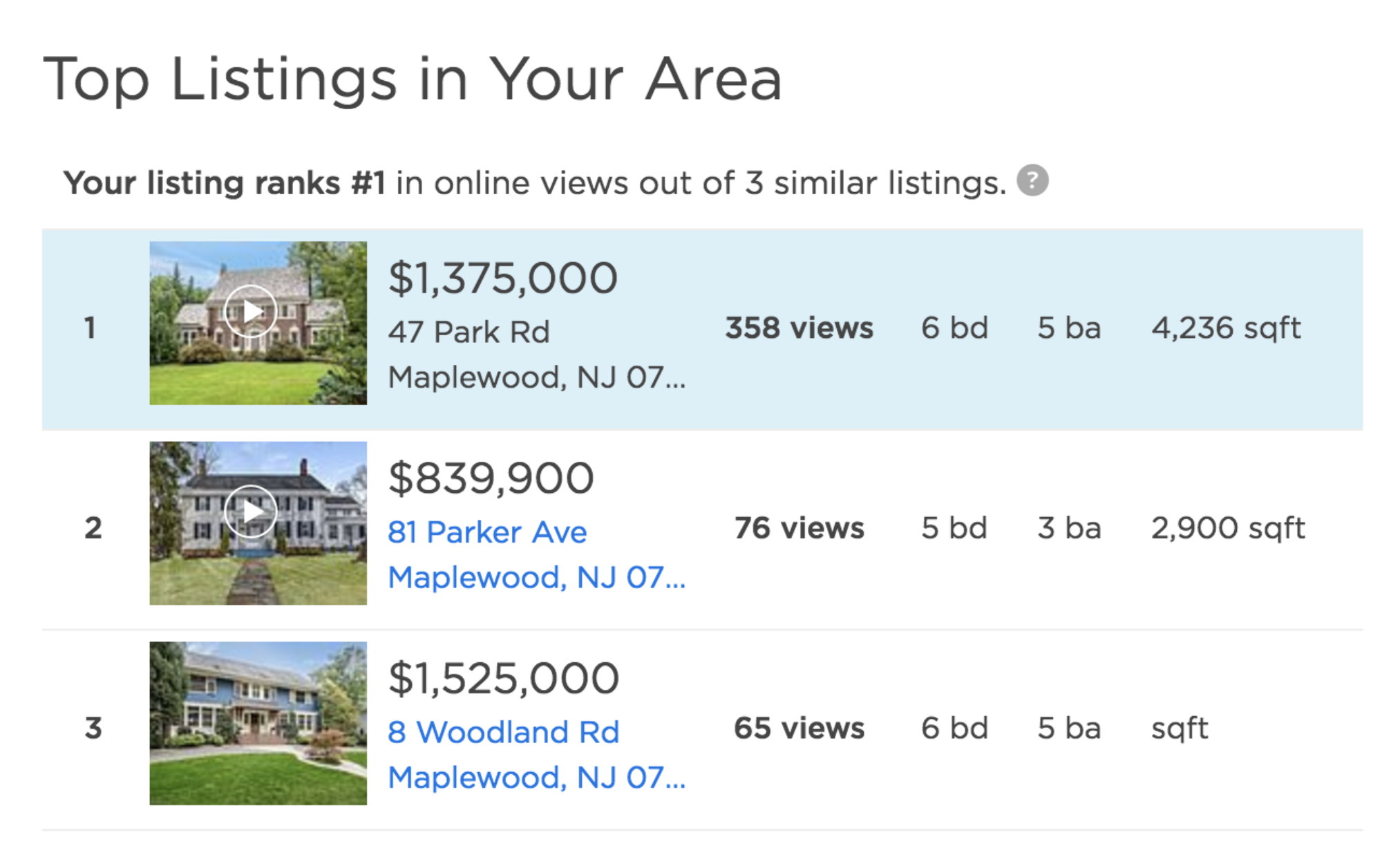 We received multiple offers on the property and were under contract by October 5, 2018. The property closed 30 days later on November 5, 2018 with an all CASH offer of $1,340,000 - making this the highest price ever recorded east of Valley Road in Maplewood. Our clients were thrilled to move on to their next chapter and the new owners were happy to spend their first holidays in the home.
Why Work with Us?
Your property is unique.
Each property we market has a unique story and deserves to be marketed as such. Our job is to tell this story and make you fall in love. We want you to fall head over heels and get swept off your feet by your own listing. Why? Because then buyers will do the same!
Everything we do in our approach to selling houses revolves around getting as many potential home buyers as possible to fall in love with your home.
We create an experience.
Our goal is to create an experience by creating a personalized sales and marketing strategy for every property. This is why our company ranks #1 in NJ for garnering our clients the highest average sales price, year after year.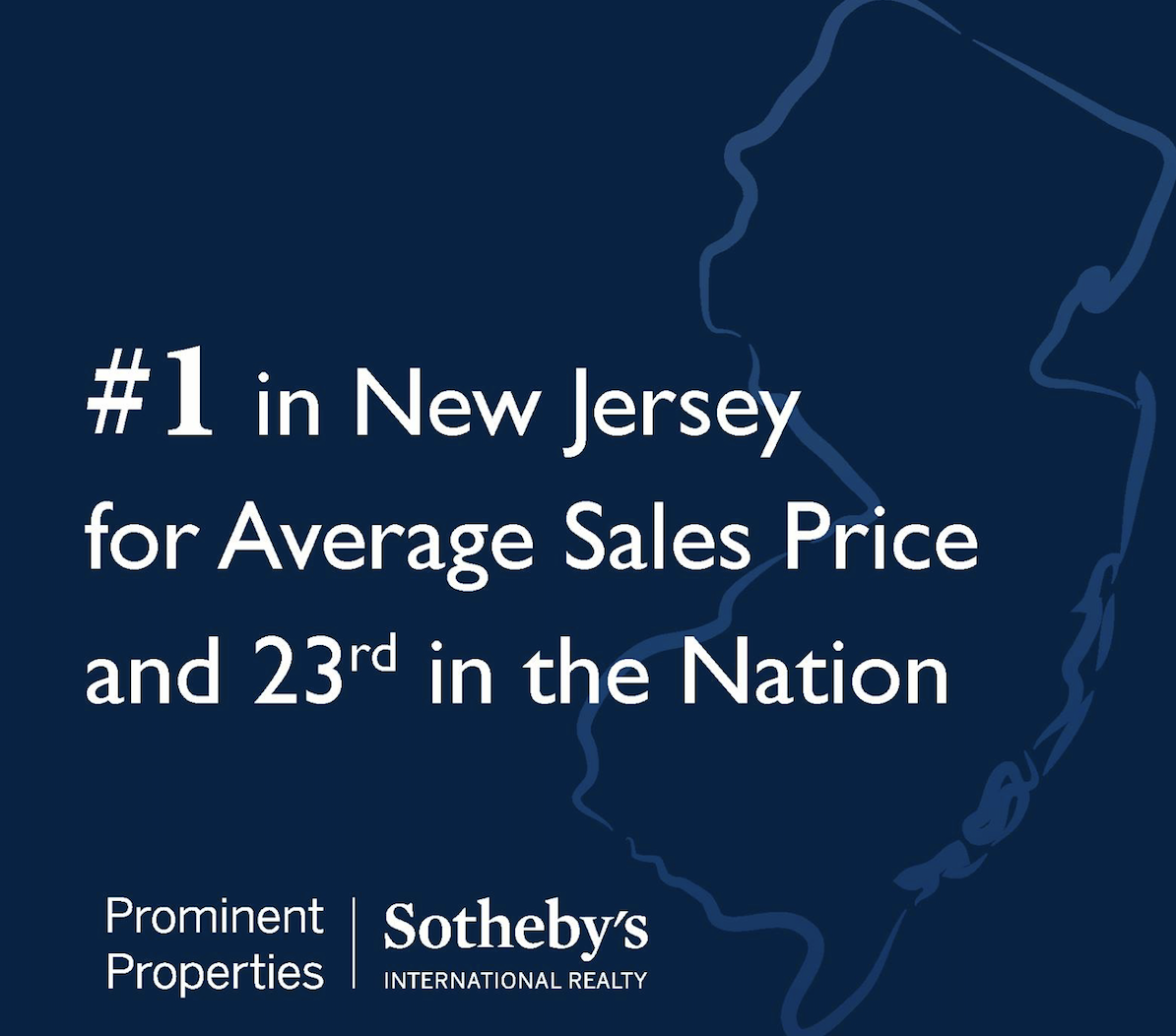 Between Sotheby's and our award-winning team – you are in great hands.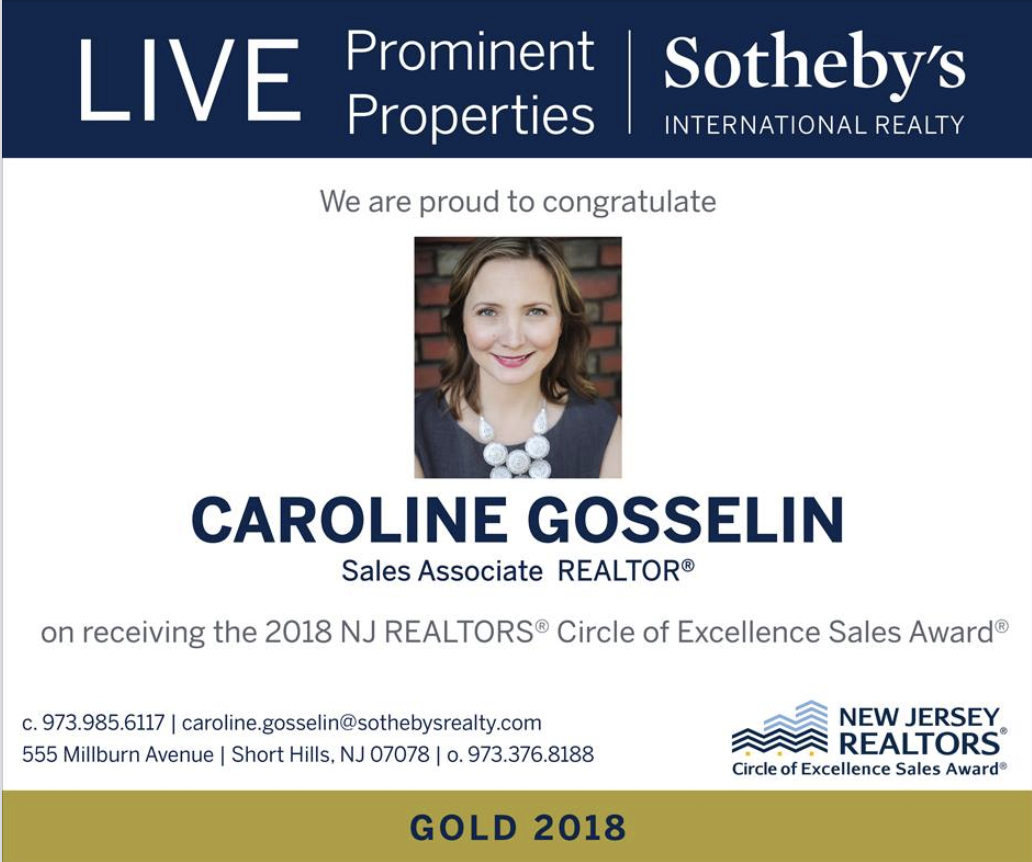 d
Sell for More by Rising Above the Noise
We firmly believe in treating every single one of our clients with the utmost respect, confidentiality and professionalism.
Honoring our fiduciary duties to our clients is our top priority.