Meet David Taylor of David Taylor Design
Tell us a little bit about yourself - where are you from?
I went to school at George Washington University and studied Visual Communication. After college I traveled across country with a friend of mine for 6 months and ran out of money in San Francisco and stayed for a decade. Was there for the dot com bubble, and worked at tech companies, software companies, and other agencies. Shortly after the tech industry tanked I moved to Brooklyn - and I ended up working as a Senior Designer at Disney Publishing in Manhattan.
And where do you call home now?
I live in the town of Glen Ridge, NJ. It's a small town with a direct train line to Manhattan. It also has a great school system.
In short - what is David Taylor Design? And how did it come to be?
David Taylor Design is an 11 year old digital marketing agency. Our team consists of designers, writers, coders, project managers, production managers, and SEO experts. Our focus is on Website Design and Search Engine Optimization (SEO). That means we do all the work to help a company get their website up and running with services like graphic design, content writing, and web programing. And also all the supporting services that are required after a website launches – such as website hosting and website maintenance, and most importantly Search Engine Optimization, or more simply, getting customers to land on our websites when someone does a search in Google.
We know so many people that want to start their own business, but have let life get in the way. What was one major thing that lead you to take the leap, or one thing that has kept you motivated on this roller coaster of owning a small business?
Necessity! My last full time job was at Disney in NYC. I was working directly with the President and the executive team on product pitches. About two years in the President decided to move on and a new leader came in and ultimately moved the whole company back to CA. It was then I really decided to branch out on my own. I started picking up clients and working for myself. Early on I realized the difference between being a Website Designer and owning a website design business. I knew I needed advice. I hired a business coach and never looked back.
Say I've never shopped around for a website design firm, what should I be asking companies about their services?
Ask them if they create a custom design or if they are using a template. I believe a custom design is better. If we take the time to create a new 'message' for your company I want to create a custom website design to contain and deliver that message (rather then trying to cram your new message into a template is not specifically intended for your company).
What is one thing that you would like people to know about your company, and the services you provide that they may not know?
It is important to note that building a website is different from getting people to come visit the website. Some people think that if you get a website up and running that suddenly there will be traffic to the site and they will be taking orders from new customers. In reality, getting people to come to your site requires a lot of attention each month - which is exactly the kind of work we do. David Taylor Design takes the time to really know what keyword terms a potential customer might type into Google. You can't guess at these terms. It takes research and analysis to to really understand them. This is the beginning of digital marketing. After we know the keyword terms then we can start to create and add new content on to the site that includes these keywords. So when someone does a search at Google for a certain keyword they land on your website. You may not realize it but a company may have 200-300 different keywords to target. There are so many ways to do a search. For instance, "best website design company NJ" vs. "who is the best website design company in New Jersey?" - they may seem the same, but the Google Results are different.
David is a member of the Executive Association of New Jersey (EANJ)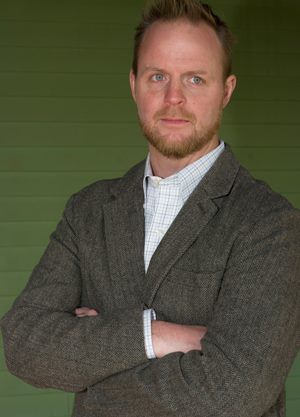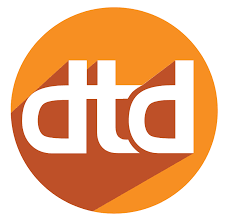 Learn more about these great NJ-based business networking organizations: