Meet Greg Tomkins of RAH-CFO!
Can you tell me a little about where you are from? Did you grow up in New Jersey?
I grew up in Caldwell, NJ and went to High School and played on the baseball team with my business partner, Rich Hauser.
How did you find RAH-CFO? And how long have you been with the company?
Rich and I have known each other since High School, and we both went to Rider University and received Accounting Degrees. Rich went into corporate accounting and eventually became Controller and VP Finance, and I went into Public Accounting and became a CPA. In 2009, we reconnected on a professional level and realized that we were both doing similar work. We decided to combine our efforts and formed our corporate entity in 2010.
So we have just started the new year and I know we have a lot of people watching this that are small business owners and have probably made big goals for 2019 to develop, grow, expand. Let's dig into the good and bad of Bookkeeping. What is one major problem that people will run into by doing their own bookkeeping? What is one major benefit to outsourcing this responsibility?
What we often see are business owners who are spending too much of their time pouring over financial data, rather than focusing on the things that can help to grow the business. Usually, that information is not reviewed on a monthly basis by someone with deep accounting experience and training, so there are errors or missing information. Companies hire us when something is not working properly, either they have outgrown their internal bookkeeping staff, someone left the organization, or they are having trouble billing and collecting from customers or paying their vendors and employees.
Outsourcing the finance function to us allows them to get back to the things that they enjoy. A by-product of outsourcing finance to RAH!CFO is that with accurate, more timely information, the business owner can have information to make informed business decisions. That allows them to focus on profitability, and utilizing time, talent and assets to the best benefit of the organization.
There may even be some people that didn't even consider that a dynamic company like yours was out there. Say I am someone who is shopping around and looking for the right company to help me manage by books. What are a few questions that I should be asking a professional accounting firm to make sure its a right match?
The first thing to understand is that our model is to work remotely, from our office. We utilize technology to allow us to handle clients from all over the country. We even have clients who have subsidiaries in other countries and we are able to engage local accounting firms to manage the day to day accounting. Secondly, we hire staff accountants who are trained and experienced in working in large corporate accounting offices. Our staff understands the proper accounting treatment for the daily activities, and we have senior staff who review and perform monthly closing procedures.
What are two things that most people don't know about RAH-CFO, or about you individually as a CPA?
Most people know what a Bookkeeper does, and they know that their CPA files their taxes, but there is much more to an Accounting Department than just data entry. RAH!CFO does not prepare tax returns, nor do we perform Audits, Reviews or Compilations (of financial statements) as a traditional CPA firm. We are a complete accounting department solution for our clients. Our aim is to create an efficient, comprehensive process to record accounting activity, perform monthly closing activities which include matching revenues and expenses (accrual accounting), and use the timely, accurate data to help the business owners manage their business in the most profitable manner possible.
And I love to ask everyone who comes on - outside of work, where can we find you, and what do you love to do?
Mostly, I spend time with my family, including my wife of 32 years and our 3 children. Two of our children live in Philadelphia, so we spend a lot of time there. We also are active in our community and volunteer at our church.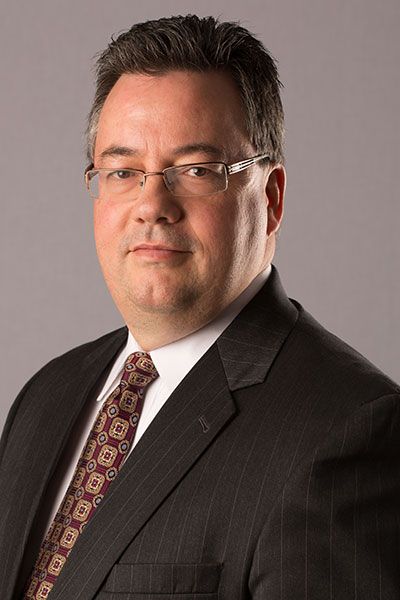 Greg Tomkins' Contact info:
RAH-CFO
Tel: 201-650-8521
E-mail: [email protected]
285 Bloomfield Avenue, Suite 202
Caldwell, NJ 07006
Website: www.rah-cfo.com
Find them on LinkedIn.

Learn more about these great NJ-based business networking organizations: