Cindy Gelormini - The Paint Diva
Cindy Gelormini, The Paint Diva, is an Interior Design and Paint Color Consultant and a Benjamin Moore Color Expert. She is also a Staging Consultant and Licensed Realtor on our Team "The Gosselin Group". Cindy is multi-talented and has been thee host and Executive Producer of a TV series called "A Taste for Design", a show that incorporated Food Wine and Interior Design and was recently showcased on "The Doctor and the Diva" on WLNY TV.
Cindy specializes in "Pre-Staging Consultations" to help prepare our clients' homes for sale. Many of our real estate clients need help making decisions like choosing paint colors, floor stains, tile, carpet, removing wallpaper, painting kitchen cabinets, replacing light fixtures, decluttering and anything else they have a difficult time deciding on as they renovate or prepare their home to be sold. Cindy is our GO TO for this and our clients love her!
Cindy also writes regularly on her "The Paint Diva Blog" where she discusses choosing paint colors and how to solve common paint color problems. Check it out here and you can also see great before and after photos on her Facebook page here.
Read on to see the various types of consultations she offers. (We offer a pre-staging consult to our clients).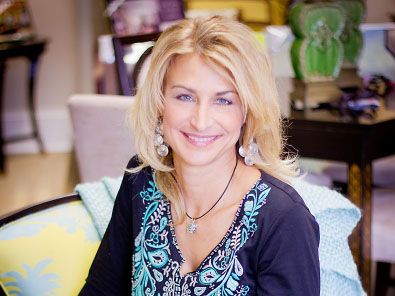 The Pre- Staging Consult
A pre-staging consult usually takes place six months to a year in advance of selling a home. When Cindy arrives she will walk through the home, room by room and give the homeowner a "to-do list" including which furniture items to get rid of, lighting fixtures that need to be changed (and affordable recommendations for new ones!), and if needed will choose paint colors that will appeal to buyers. This process takes 1-2 hours and the homeowner then implements the suggestions.
Visit Cindy's Facebook and Instagram to see photos of her before and afters.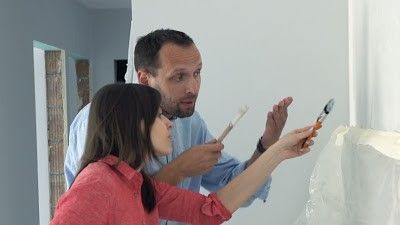 The Stage-in-Place Consult
To "Stage-in-Place" means to stage a home using what the homeowners already have. This works if the furniture is fairly new, or neutral enough to look good in photos, but she will truly make anything work! Some homes look too empty and need a few additional items here and there to look cozier so she will shop for those items to "fill the holes".
Others have too much stuff and are cluttered, such as having too many books on the shelves, too many little knick knacks and pictures, etc.. Cindy will go through and help pair down items, select what should stay and what should go and then re-arrange what the homeowner has to create a good, coherent flow throughout the house. She strategically places furniture, art and other items in ways that will showcase the rooms in their best light when the professional photographer comes to take photos.
This process can take 3-4 hours and ideally takes place about 7 to 10 days prior to listing the home for sale to give time for the professional photos and videos to be shot before the open house.
Check out Cindy's "Stage-in-Place" YouTube video below!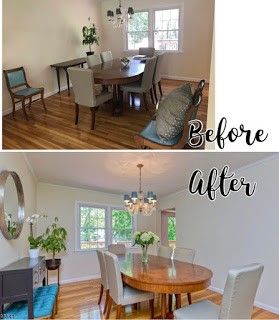 Partial Staging
Partial staging comes in handy when a home is outdated and everything about it screams "I haven't been updated in 15-20 years." Cindy will choose new paint colors to give it a fresh, modern look, rearrange some of the homeowners items the best she can, and then have the homeowners remove dated items that will work against them. Cindy will bring in some smaller furniture pieces from her staging inventory like dining room chairs, and accessories like area rugs, lamps and artwork that will give the place a fresh, new look. These are all items that will usually fit in Cindy's SUV, so it doesn't involve renting a truck or hiring movers and helps keep the cost down. This process takes 4- 5 hours and and clients pay for Cindy's time and to rent any items she brings in.
Check out Cindy's "Partial Staging" YouTube video below.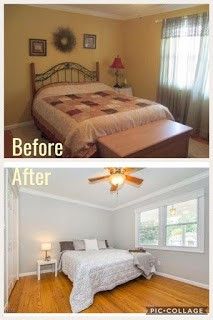 Full Staging
This year Cindy has added Full Staging (mostly of new construction homes) to her repertoire. Her inventory includes large pieces like sofas, dining room tables, rugs, chairs and accessories (she has also amassed a collection of artwork), that she keeps in storage.
Cindy will take care of all the logistics. This process usually takes place over two days. Clients pay for Cindy's time and to rent any items she brings in. The staging usually stays in the home anywhere from 1-3 months. Once the house sells, Cindy will return with the truck to remove the furniture.
Check out Cindy's YouTube video for Full Staging below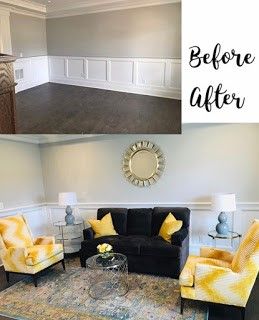 Stay Staging.
This is a term Cindy invented! Over the years, she has done Interior Design consults for people who are not moving but looking for a change or fresh new look. Cindy helps by choosing new paint colors and make suggestions for things like window treatments, area rugs, lamps, bedding and often she will help the homeowners shop online. It usually takes 1-2 hours and the clients come away with a list of to dos, a direction to go in, and then implement those changes themselves.