This 5 BD Maplewood Home Went Viral!
57 Jefferson Avenue, Maplewood, NJ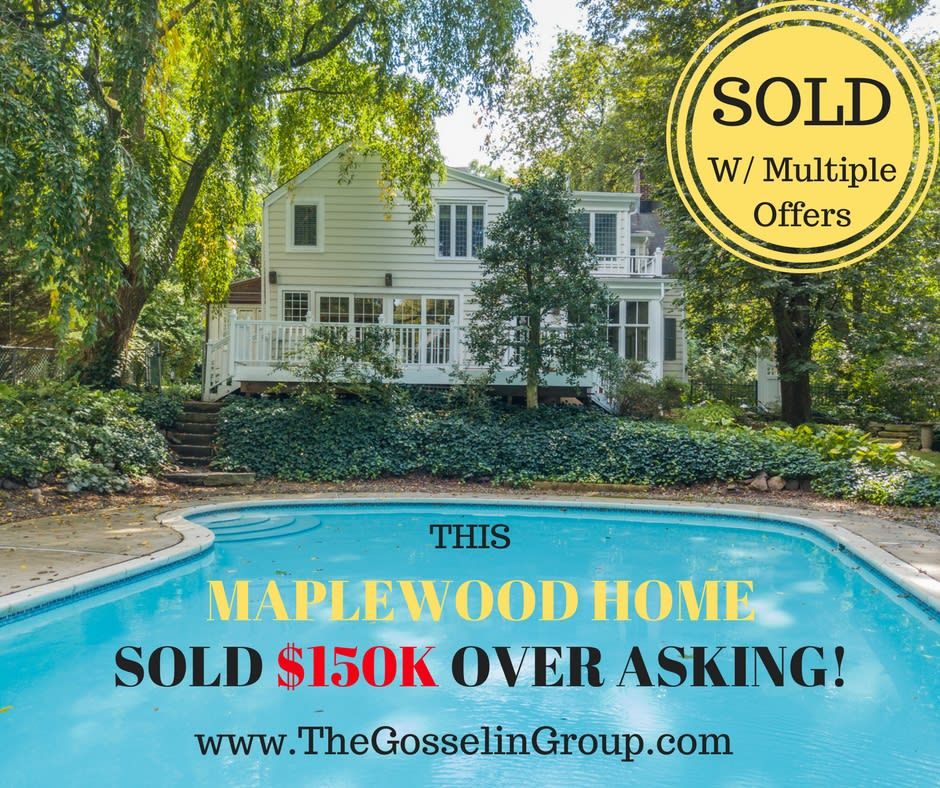 57 Jefferson Avenue went viral and sold $150,000 over asking with multiple offers within the first week on the market! Listed at $975,000, it sold at $1,125,000 - a NEVER before seen price point on this Maplewood street.
Why? The owners listed their home with The Gosselin Group and our strategic marketing did its work.
Was it a unique property? Of course! Every home has a story to tell. At The Gosselin Group, we excel at telling these stories and creating interest for our clients' homes online.
57 Jefferson Avenue offered a rare opportunity to own a unique home with a deep sense of history (Built circa 1765, the "Gildersleeve House" predates our nation!) and walking distance to the NYC train. The home had a pool and a beautifully renovated, award-winning kitchen designed by Clawson Architects, a nationally recognized Maplewood firm. You can view the video, see the photos and read all about the home's details here.
As we expected, this home was a HIT. We launched our coordinated promotion of this home with a professional video and photos, a Facebook campaign, a property blog, an email blast to our client list and to thousands of realtors in NJ and NYC, and an exclusive evening wine & cheese reception.
We made it shine on Zillow and through all our social media channels. Our targeted marketing reached those most likely to be interested in the home.
Within 10 days we had multiple offers and our clients had accepted a contract. The sale officially closed just a few weeks ago.
Who you work with really matters!
See more of our successful past sales and our client testimonials here.
Looking to sell in 2018?
Schedule your FREE home evaluation and your first 30 minute seller strategy session with our CEO and Seller Specialist, Caroline Gosselin, by clicking here.
Read about why working with a Seller Specialist is to YOUR advantage:
Top Reasons to Use a Seller Specialist to Sell Your Home from The Gosselin Group. Call (97...